Don't Guess! Get Your Free Copy of Lantech's Containment Force Recommendations.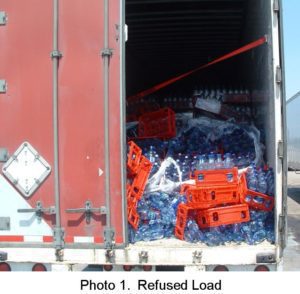 Your pallets face a rough ride as they ship to your customers. How they look when they arrive is an important part of your brand. Make sure they're wrapped tight enough to survive the trip by checking their containment force.
Learn how to categorize your loads
Understand the containment force guidelines for each load category
Make sure your loads have enough containment force to ship safely
Applying containment force to loads is the primary job of stretch wrapping. Don't take unnecessary risks.
Get your copy of Lantech's Containment Force Guidelines now!