Real world tips on the future of stretch wrappers, and how to pick the best machine for your loads.
The goal of this Buyer's Guide is to help you understand the issues and opportunities associated with owning and operating high speed stretch wrappers so you can make informed decisions about which machine is best for your application.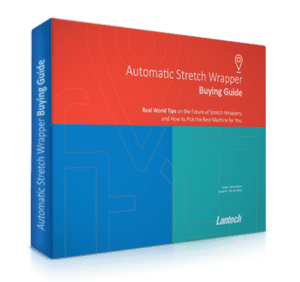 What Kind of Automatic Stretch Wrapper is Right For You?
Technology Choices
Top Productivity Enhancing Features
Popular Optional Features
Buying Tips on reducing downtime, using less stretch film and creating loads that reach their destination intact
This guide is based on our experience, innovations and inventions we've developed during nearly five decades since we invented the first stretch wrapper.
Download your free copy today!