25 percent of all reported manufacturing injuries occur in supply chain facilities.
Learn 5 action steps that every shipping manager and plant manager should know to make loading docks run faster and safer.
Based on our experience on more than 100,000 loading docks globally, this eBook outlines the often overlooked ways that companies can improve warehouse efficiency. Learn how to: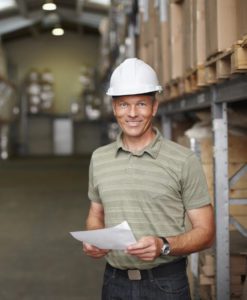 Eliminate costly accidents and reduce employee turnover.
Optimize work flow for warehouse efficiency, and quickly save up to $50,000 in the process.
Reduce damage through consistent load unitization. Don't be part of a $1 billion annual statistic.
Take advantage of technology for smooth traffic flow and spot problems early.
Invest in your people through training.
The loading dock may be the last step, but it's as important as any other in manufacturing.
We're here to help companies like yours with our free eBook built on years of experience.
Download your copy today!
Download the eBook today!