Switching to a semi-automatic stretch wrapper with increased automation can help you with your
everyday problems.

REDUCE LABOR COSTS
Labor required per load is reduced by an average of 2 minutes for most users.
Typical customers save about $50,000 in 5 years.

REDUCE EMPLOYEE INJURY
Repetitive pulling and bending to attach or cut film can increase the risk of back injuries.
Getting on and off forklifts mulitple times can increase the risk of injury to the foot and ankle.

INCREASE PRODUCTIVITY
Let the machine do the work so people don't have to.
Instead of standing next to the machine as it wraps, operators can perform other tasks like fetching another load or loading a truck.
Design Benefits of the XT Cut & Clamp® 5.0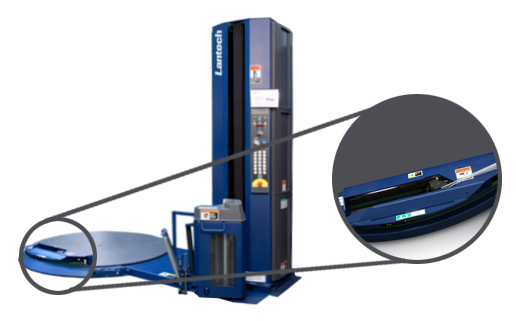 Completely mechanical – requries no air or electricity
Steel frame protects internal components
from damage.
Internal components only come out of the
steel frame when activated.
Mounted on the side of the turntable
for greater visibility.
Easy to clean.
…and it's patented!
Real World Success Stories