Warranty Period
Q-Series Semi-Automatic: 5 Years
G-Series Semi-Automatic: 3 Years
Q-Series Automatic: 3 Years
S-Series: 3 Years
Case Erector/Case Sealer: 3 Years
Conveyors: 1 Year
Lan-Ringer: 1 Year
Replacement Parts: 1 Year
Machine Upgrades: 1 Year
Covers All Parts, Unlimited Cycles
Most parts under $250 need not be returned, and we pay standard ground shipping costs on replacement parts.
Warranty Extensions:
Warranty Extension is available for new machines and for existing machines currently within their original warranty periods. (Excluding Q-Series Semi-Automatic stretch wrappers)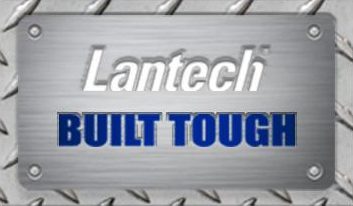 To File a Warranty Claim:
</ br>
Download the Warranty Request Form (

Click Here to Download

)
Complete the information on the form
Mail completed form and defective part to:
Lantech
ATTN: WARRANTY DEPT
11000 Bluegrass Parkway
Louisville, KY 40299
Please keep a copy of the complete form for your records.
For information about your warranty, questions about the process, or to check on a warranty claim please:
Call us at 502-267-4200 x5
Or email us at Lantech Email