1.  WORKING WITH YOUR STRETCH WRAPPER FOR THE BEST OUTCOMES
The biggest cost driver in stretch wrapping is in-transit damage incurred by loads that were stretch wrapped ineffectively. One of the best ways to stretch wrap well is with a stretch wrapping machine. In fact, we've talked about some of the problems with hand wrapping pallets before, and often the biggest issue with hand wrapping is that machines are just better at wrapping loads than people are.
However, as much as machines are capable, they're not as smart as you. They can't decide:
WHETHER YOUR FAVORITE FILM WILL WORK.
More than likely, film used for hand wrapping won't work as well on a machine. You've got to consider the gauge, pre-stretch, and material of the film. Talk with a distributor in your area, who knows as much about machines as he does film.
HOW TIGHT TO STRETCH WRAP YOUR LOAD.
The top, middle, and bottom layers of your load need to all have the correct amount of containment force, which is the film tension multiplied by the number of film layers. Containment force is what holds the load together. The right amount of containment force depends on the type of load you're wrapping. Is your load heavy, light, or unstable? Heavy loads may require more containment force and light loads may require less.
WHAT THE WRAP PATTERN SHOULD BE.
The top, middle, and bottom layers of your load need to all have the correct amount of containment force, which is the film tension multiplied by the number of film layers. Containment force is what holds the load together. The right amount of containment force depends on the type of load you're wrapping. Is your load heavy, light, or unstable? Heavy loads may require more containment force and light loads may require less.
WHY THE FILM JUST BROKE.
The way the load is wrapped depends on your stretch wrapper's settings. You need to choose the number of top and bottom wrap counts. You must also decide the wrap force settings and how much overwrap you want applied on top of the load as well film delivery system's speed and the rotation speed of the turn table or wrap arm.
Keep your products from overhanging the pallet and try to eliminate sharp corners.
Train operators to properly handle film. Improper film threading is a main cause of film breaks. Film breaks can occur when the film roll experiences nicks. These nicks happen when the film roll has been dropped or mishandled.
Don't set the wrap force too high. Depending on your film and product, adjust the tension of the film to determine the best setting.
If the load needs special attention or reinforcement at some spot.
You may need to secure partial layers with the roping technique or you may need to band – apply multiple layers of film to one spot on the load.
STRETCH WRAPPING MACHINES GIVING THE BEST OF BOTH WORLDS
Stretch wrapping machines have the potential to greatly increase a pallet load's chances of arriving in as made condition. They simply do a better job than people at consistently wrapping loads to wrap standards. However, human beings do have a place in the stretch wrapping process. With a bit of research and practice people can work with their stretch wrapping machines to make sure their loads have the best chance of reaching their destination in as made condition.
Make sure the machine you buy will get the job done. A good rule of thumb is always not to guess, but to test. Get help if you're not sure.
2.  EXPERTS. WHY THEY'RE IMPORTANT WHEN BUYING A STRETCH WRAPPER
From cereal to concrete, stretch wrapping plays an important role in the shipping journey of many kinds of products. In our industry, we often say that anything can be stretch wrapped. Some items just need special considerations and planning before they are wrapped, but for the most part, you can stretch wrap anything.
However, because of the wide variety of items that depend on stretch wrapping to reach their destination in as-made condition, there are a lot of choices that need to be made when purchasing a new stretch wrapper. After all, the same stretch wrapping set up and solution that works to wrap concrete isn't necessarily the best way to wrap boxes of cereal.
YOU DON'T NEED TO BE THE EXPERT. YOU JUST HAVE TO FIND AN EXPERT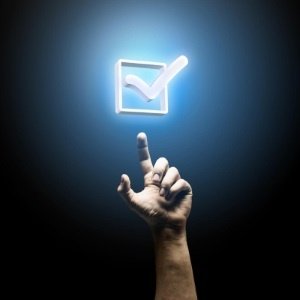 If you're in the market for a new stretch wrapper, chances are you know the ins and outs of your business. You know your products, customers, and shipping standards. What you probably don't know are the ins and outs of stretch wrapper machine options and wrapping effectively. That's okay! As long as you find someone to work with who does.
Like so many things in life, stretch wrapping expertise often comes from experience. Understanding the difference between stretch wrapping standards for concrete versus cereal, for instance, isn't something you're likely to know. An experienced stretch wrapper manufacturer or distributor, however, will know the difference and their experience and knowledge will help you find the right solution for your products. That is why it is so important to do your research when looking for a new stretch wrapper.
FINDING YOUR STRETCH WRAPPER EXPERT
Before you dive into the details of machine models and features, you need to find the right partner to work with, but evaluating manufacturers can be tough. What is important and what's not? How much support should a manufacturer provide? The Checklist for Buying a New Stretch Wrapper is the perfect place to begin if you are purchasing a new stretch wrapper. The checklist offers a quick, concise, and actionable list of key features and services a stretch wrapper manufacturer should offer.
WHAT CAN YOU EXPECT IN THE CHECKLIST AND WHERE TO FIND IT
The checklist breaks down the key features and services into four categories; safety, easy to use, reliability/durability, and create safe-to-ship loads. Each of these categories represents the most essential and necessary features or services that your stretch wrapper and stretch wrap expert should possess.
Safety should always be paramount in your purchasing decision, and when you're dealing with a large piece of machinery this is especially true. The importance of reliability and durability is also self-evident as features that impact these aspects of a machine also impact the costs and ROI as well.
However, ease of use and the ability to create safe-to-ship loads are just as important to the long-term life and usefulness of your stretch wrapper. The ability to properly use the machine and make changes on the fly is essential to creating effectively stretch-wrapped pallet loads. Safe-to-ship loads, as well, are necessary to minimize loss and shipping damage.
Together, these four categories represent the most important keystones by which to evaluate a manufacturer. This checklist will help you make a quick evaluation of a manufacturer and give you a solid foundation from which to begin buying a stretch wrapper. Once you've downloaded a copy of the Checklist for Buying a New Stretch Wrapper, you can contact us or call us at (502) 815-9109 to take the next step.
Buying the wrong stretch wrapper leads to poorly wrapped loads.
Poorly wrapped loads lead to product damage.
Product damage leads to lost profits.
DON'T BE THE ONE TO BLAME.
And consult with one of our stretch wrapping experts.
3.  HOW TO CUT THROUGH THE CLUTTER WHEN LOOKING FOR A STRETCH WRAPPER
Searching for a stretch wrapper can be an overwhelming process. Sometimes it feels like the more machines you look at the more similar they appear. To simplify things, consider focusing on just a few areas. Our customers seem to be paying the most attention to safety, reliability and ease of use for a machine. They also want support if something goes wrong.
4 TOPICS TO EVALUATE A SEMI-AUTOMATIC STRETCH WRAPPER
SAFETY
All wires and motors are enclosed to prevent trip, scrape or burn hazards.
The rollers on the film delivery system are enclosed to prevent operator's hands from getting caught inside.
The film delivery system is located on the same side as the mast to prevent operators from walking between the mast and the load.
The turntable is large enough for your pallet to fit inside the perimeter without protruding corners to prevent trip hazards.
EASY TO USE
Simple to thread film delivery systems.
Easily adjustable load wrapping choices on the control panel.
An operator's guide is attached to the machine.
Ability to operate machine without instruction.
FOR MACHINES THAT ARE EVEN EASIER TO OPERATE, LOOK FOR ONES THAT CAN:
Automatically cuts the film at the end of a cycle to eliminate manual film cutting and let operators remove loads from the turntable or wrap zone, or
Automatically attaches film to the load at the beginning of the cycle and cuts it at the end, this type of machine improves productivity by keeping operators on their forklifts.
RELIABLE AND DURABLE
Look for:
A manufacturer with a large customer base.
A manufacturer who life cycle tests components of the machine.
A machine that requires little to no preventative maintenance.
A machine that uses belts instead of chains.
A turntable drive system that doesn't require lubrication or makes excessive noise.
SUPPORT
Screen your prospective purchases against these criteria:
The manufacturer is available 24 hours a day, seven days a week for support.
The local distributor has factory trained and certified technicians.
The warranty for components is five years for turntable machines and three for straddles.
Operating manuals, videos and parts lists are supplied with the machine.
Step-by-step troubleshooting and operating guides are supplied with the machine.
The manufacturer offers extended warranties.
If you're more interested in machine details you can find a list of Lantech options, specs and compare models side by side, here. And if you are buying your first wrapper here are some good things to know like budgeting for a stretch wrapper.
Above all, understand what you're buying. This means don't take shortcuts. All machines aren't created equal. Don't let too-good-to-be-true deals tempt you into buying the wrong thing. Remember you get what you pay for.
DON'T BUY A STRETCH WRAPPER
THAT IS GOING TO DO A BAD JOB.
Download our Buying Guides
4.  THE 15 QUESTIONS YOU SHOULD CONSIDER WHEN BUYING A STRETCH WRAPPER:
Purchasing a stretch wrapper doesn't have to be a complicated, painful process. However, spending some time answering a few simple questions can help you find the right machine that balances your needs, budget, and efficiency.
ISN'T IT JUST A CHOICE BETWEEN SEMI-AUTO AND AUTOMATIC STRETCH WRAPPING MACHINES?
Yes, you'll need to choose between a semi-automatic or automatic stretch wrapping machine. However, there can be a surprising amount of variability and options within each of these categories. We have 15 questions below that will help you and your stretch wrapping machine rep navigate those options, but understanding why you should answer them is important.
WHEN IT COMES TO STRETCH WRAPPING, PALLET SIZE MATTERS
Things like pallet size, load height, and load weight can have a big impact on which machine will work best.
If the pallets you normally use are larger than the commonly used 40-by-48 in pallets, you might need a larger turntable or wrap zone. Using pallets that extend past the turntable or wrap zone can be dangerous, so it's important to get the right size.
Your load height also has an impact on the size of machine components. For instance, the standard wrap height on a semi-automatic stretch wrapper in 80 in tall. If your loads are going to be taller than that, they you will need to consider an extended mast.
Extremely light or extremely heavy loads should be taken into consideration when looking at options. A stretch wrapper with a top platen is sometimes used to stabilize or hold down light or unstable loads.
While a straddle style wrapper with a wrap arm that rotates around the pallet is more appropriate for extremely heavy (greater than 5,000 pounds) loads.
THE 15 STRETCH WRAPPING MACHINE QUESTIONS YOU SHOULD BE ASKING
Each of these 15 questions will help you narrow down your stretch wrapping machine requirements, and help you focus in on the options you might like to add.
What are you wrapping?
How are you doing it now?
How many loads a day?
Are you experiencing shipping damage? If you are, what is the damage caused by?
Will the load rotate and stay intact?
What pallet size do you use?
How tall do you stack your product?
How much would the heaviest pallet weigh?
How much would the lightest pallet weigh?
Do you have a requirement to weigh your loads? If yes, why are you weighing them (quality control, accurate bill of landing for less-than-truckload carriers, etc.)?
How would you load the pallet on the stretch wrapper? Pallet jack or forklift?
Do you have partial layers (random items thrown onto the load that would need to be secured via hand wrap)?
Does the product overhang the sides of the pallet? If yes, by how much?
How many pallets would you be wrapping each hour or total in a day?
Are you operating 1, 2, or 3 shifts?
Get more information on the key decisions around buying a semi-automatic stretch wrapper collected in one compact, easy-to-read guide. Download our free Stretch Wrapper Buying Guide now.
GLOBAL SUPPORT AND SALES
With offices on four continents, two manufacturing facilities and sales and technical support
all over the world, you are never far from a Lantech packaging expert.
5.  WHICH SEMI-AUTOMATIC STRETCH WRAPPER SHOULD I BUY?
Choosing the right semi-automatic stretch wrapper for the right setting can be tricky, you must consider the loads being wrapped. While there are several different models to choose from, there are two basic styles of stretch wrappers to consider: a turntable or a straddle. The deciding factor is the construction and makeup of your pallet loads.
TURNTABLE STRETCH WRAPPERS
With turntable stretch wrapper, the load is placed directly on a turntable that spins while the film delivery system moves up and down a mast dispensing the stretch film. A turntable typically rotates between 12 – 15 revolutions per minute, so a pallet load has to be stable enough to rotate without falling apart. If the load is lightweight or unstable, there are solutions. Machines can rotate slower to ease the stress on the load or you could add a Modular Electric Top Platen to stabilize the load during the wrap cycle.
Turntable stretch wrappers can handle the majority of stretch wrapping applications. Our semi-automatic stretch wrapper customers overwhelmingly purchase a turntable stretch wrapper. In fact, nine out of ten stretch wrappers sold are the turntable style.
Another consideration is floor space. A turntable wrapper is free standing. It can be moved if the need arises, however, frequent relocation is not recommended. Turntable wrappers fit nicely between dock doors, which is a popular location for semi-automatic stretch wrappers. A straddle wrapper is more permanent. Because the wrap arm can rotate at relatively high speeds it is required that the machines be anchored to the floor.
STRADDLE STRETCH WRAPPERS
With a straddle stretch wrapper, the load is placed on the floor in the middle of a wrap zone. The load remains still while a wrap arm moves around the pallet. The film delivery system moves up and down the wrap arm for complete film coverage. This is useful for very light or unstable loads that would fall apart if the pallet were to rotate on a turntable. It's also better for very heavy loads. Generally, the maximum weight capacity of a turntable stretch wrapper is about 5,000 pounds. Once you get beyond that, it is highly recommended that you use a straddle stretch wrapper.
Straddle stretch wrappers tend to take up more floor space. There needs to be a safety clearance for the wrap arm to move around the pallet. These wrappers also have large legs at the base to help stabilize the machine as the weight shifts during the wrap cycle. When ceiling height is an issue, the turntable stretch wrapper can be a better solution. Turntable stretch wrappers are typically shorter than a straddle wrapper with equal wrap height capacities.
UNDERSTANDING YOUR SEMI-AUTOMATIC STRETCH WRAPPER BUDGET
Budget is the final consideration. Turntable stretch wrappers typically range somewhere around $7,000 to $20,000, or higher depending on the options you add.   Straddle wrappers are more expensive starting at $21,000 and up.
Get more information on the key decisions around buying a semi-automatic stretch wrapper collected in one compact, easy-to-read guide. Download our free Stretch Wrapper Buying Guide now.
If you're still having trouble deciding between a turntable and a straddle stretch wrapper, you can always call your Lantech representative to help you decide which model is best for you.
Damage caused by ineffective pallet wrapping amounts
to more than $30 billion annually.
CONTAINMENT FORCE IS KEY TO
WRAPPING SAFE-TO-SHIP LOADS.
6.  BUILDING YOUR AUTOMATIC STRETCH WRAPPER SUPPORT INFRASTRUCTURE
If you're like most companies, when you decide to make a large equipment purchase (like a stretch wrapper) you go through a process. Most likely you spend time researching various manufacturers, products, and your own needs before you make the decision to purchase a machine. But the machine itself is only one link in a much larger value chain. If you've spent the time and energy to find the right automatic stretch wrapper, it's worth taking the time to make sure you have the support in place to get the most out of your purchase.
SUPPORT INFRASTRUCTURE
There are a couple of things that you can do to ensure you are going to consistently get the best results from your automatic stretch wrapper. This support infrastructure addresses the stretch wrapping process from planning to maintenance and can make a big difference in the performance and life of your machine. The first step to create your support infrastructure is…
STRETCH WRAPPER KNOWLEDGE
Before you wrap a single pallet load there is a certain amount of knowledge that someone in your organization is going to need to possess. Do you have people with the skills to operate an automatic stretch wrapper? How about maintain one? If not, how are you going to go about training?
Today's stretch wrappers are easier to operate and more user-friendly than some older models, and you can find models with new technology that takes some of the operator skill out of the equation, but you are going to need personnel with some level of knowledge no matter the model/features you purchase. Taking the time to secure training before your machine is sitting on your floor is ideal, but at the very least you should be aware of the resources available to you through the machine's distributor or manufacturer.
IDENTIFY YOUR STRETCH WRAPPING STANDARDS
Something else that you should have locked down before you start wrapping are your wrap standards. Having a stretch wrapping standard for each type of pallet load you will be wrapping is necessary to ensure consistent and effective stretch wrapping. A skilled operator should be able to develop wrap standards based on your machine's capability, but there are a few things all wrap standards should address.
YOUR WRAP STANDARDS SHOULD SPECIFY THE CORRECT CONTAINMENT FORCE.
Containment force requirements are key to effective stretch wrapping, so identifying your target containment force for each load type is critical.
WRAP STANDARDS SHOULD SPECIFY THE LOAD TO PALLET BOND REQUIREMENTS.
How are you going to secure the load to the pallet? Without a load to pallet bond, loads tend to shift and 'walk' off the pallet during shipment. Film cables are the most effective method.
YOUR WRAP STANDARDS SHOULD ADDRESS REQUIREMENTS FOR ELIMINATING LONG OR DRAGGING FILM TAILS.
Excessive film tails can get caught in downstream equipment and cause loss of containment force or load failure.
Addressing all three of these requirements in your wrap standard is a good best practice and will help to eliminate shipping damage.
DON'T FORGET TO CHECK THE MACHINE'S PERFORMANCE OCCASIONALLY
Your automatic stretch wrapper support infrastructure should always include a plan for performance checks. Stretch wrappers are by and large reliable, but even the best machines will eventually run into issues with enough use. You want to make sure your machine continues to run at a top performance level. While it may be tempting to "run it until it breaks", without giving this thought, performance checks are a good way to increase the efficiency and lifespan of your machine.
MAKE USE OF THE RESOURCES AVAILABLE TO YOU
You're not the first person whose had questions about how to select stretch wrapper features, find the right containment force, or develop wrap patterns. One of the best things you can do to get the most out of your automatic stretch wrapper is simply to make use of the resources available to you.
If you're looking for a place to start, the Automatic Stretch Wrapper Buying Guide is a great jumping off point into the world of automatic stretch wrapping. With insider tips and tricks, the guide has all the information you need. Follow the link below to get your free copy.
If you still have questions, you can always call your Lantech representative to help you decide which model is best for you. Contact us today!
JOIN 5,000 INDUSTRY PROFESSIONALS AND STRENGTHEN YOUR KNOWLEDGE BY
REGULARLY RECEIVING VALUABLE TIPS FOR DAMAGE-FREE PACKAGING AND TRANSPORT.
7.  STRETCH WRAPPER BUYERS BEWARE! DON'T OVERLOOK THESE 5 COST DRIVERS:
You've realized it's time to replace that old stretch wrapper in the warehouse. Or, it's time to swap out hand wrapping for a more automated process.
But buying the right stretch wrapper isn't as simple as you think. Understanding the major cost drivers behind stretch wrapping is key to finding a machine that will cost less to own and ope\rate in the future.
Here's a look at five major cost drivers you should pay attention to:
1. PRODUCT DAMAGE
Product damage is a big deal, but it's not on most people's radar, mostly because the costs are hidden. In-transit damage incurred by loads that were stretch wrapped improperly is actually the biggest cost driver in stretch wrapping.
On average, for every $1,000 of product a company ships, $1 is lost because of ineffective stretch wrapping. If a company were to ship $50,000 of product in one day, over the course of a year, statistically, they're losing $12,500 to damaged goods. That's $60,000 over five years! Wrapping loads effectively is the best thing anyone can do to reduce the risk of damage to their products during shipment.
2. STRETCH WRAPPERS DECREASE LABOR COST
Machines are cheap. People are expensive.
Modern stretch wrappers – with productivity-enhancing features – have changed the game. The more automation a stretch wrapper has, the less time a person needs to spend operating the machine. These wrappers could potentially eliminate anywhere from $7,000 to $50,000 in wasted labor costs over five years.
For example, in a five year period if a company was wrapping 30 loads per day and paying their employees $12 an hour, they could eliminate over $15,000 of wasted labor just by using a machine with a built-in scale instead of moving a load from a wrapper to a freestanding scale.
3. MATERIALS
Pre-stretch reduces the costs associated with film. A film delivery system with powered pre-stretch can cut film costs by at least 50 percent compared to hand wrapping or using an old machine.
How much savings a company would see by switching to a higher pre-stretch depends on how many loads they're wrapping. Only wrapping a few loads a day wouldn't yield much savings, but for larger companies wrapping hundreds of loads a day the cost savings are dramatic.
Even midsized companies wrapping around 30 loads a day will see a savings of over $15,000 in five years by switching from no pre-stretch to 200 percent.
4. MINIMAL MAINTENANCE
Most stretch wrappers require minimal maintenance in its first few years. In those years you could expect to pay about 2 percent of the machine's cost, about $300 for a $15,000 machine. But just like a car, maintenance gets more expensive as the machine ages.
A good stretch wrapper requires little to no scheduled preventive maintenance. That keeps maintenance costs down and the machine up and running as much as possible.
5. STRETCH WRAPPER MACHINE COST
When you spread the cost of a semi-automatic stretch wrapper over the thousands of loads it wraps during its economic life, the machine cost per load wrapped is low.
For example, if someone wraps 50 loads a day over 10 years, a $15,000 stretch wrapper only costs 12 cents per load. Even a $17,000 machine would cost just 13 cents per load. So it makes sense to invest up front in a machine with the features that can reduce operator labor.
Product damage, labor and material costs are the biggest cost drivers of owning a stretch wrapper. But, when people go to purchase a new machine the first thing they often look at is the price tag, when in fact price has the least impact. A machine with features that could reduce the burden of the top three cost drivers might cost more initially, but it could end up paying for itself in a relatively short period of time and be much cheaper to own and operate.
Interested in learning even more about our stretch wrappers? Check out our stretch wrapping fundamentals today!