The Ability to Effectively Wrap Unstable or Order-Picked Loads
Lantech knows that Distribution centers are a key component of the eCommerce supply chain. And after decades of field experience, we understand the packaging challenges you face when offering value-added services such as product mixing and order fulfillment.
The order-picked loads created from product mixing are difficult to stretch wrap effectively. And if those random products greatly vary in size and shape, the loads can become very unstable, which is an even bigger challenge.
Furthermore, the ability to pick up and move these unstable loads to a stretch wrapper is almost impossible to do without the products toppling over, potentially causing damage. So, to mitigate that risk, we've seen many distribution centers create a decentralized shipping environment by installing stretch wrappers at multiple locations throughout the warehouse.
But the challenges don't stop once you get order-picked or unstable loads to the stretch wrapper:
Unstable loads are at a greater risk of falling apart during the wrap cycle, especially at the start.
It's difficult to find the right machine settings that deliver the proper amount of containment force on the load.
Once wrapped, unstable loads can still shift or slide off during transit if they are not locked to the pallet.
Finding the right stretch equipment to overcome the challenges of wrapping order-picked and unstable loads isn't impossible, but it takes some research. Ideally, the equipment needs to intuitively take the characteristics of each unique load configuration into consideration to consistently deliver a safe-to-ship load. Look for features specifically designed to protect your order-picked loads from start to finish, at the lowest cost.
Lantech's exclusive stretch wrapping features provide solutions to overcome the challenges of wrapping order-picked or unstable loads.
These exclusive features are only available on Lantech stretch wrappers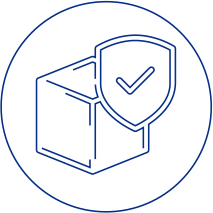 Load Guardian is Lantech's patented control system that intuitively creates, maintains and delivers the right containment force for safe-to-ship loads every time.
Load Guardian eliminates the guesswork that comes when deciding which settings to choose in order to wrap your load safely and efficiently. You can use the preloaded Ready to Wrap profiles or easily create your own based on your load's configuration to wrap even the most difficult of loads at the touch of a button.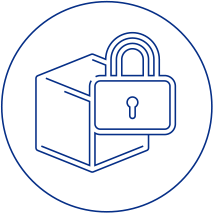 Pallet Grip is a patented device that rolls the bottom 3"-4" of the film into a tight cable, which is placed just below the deck boards of the pallet.
Perfect for order-picked or unstable loads, Pallet Grip
locks the load to the pallet and eliminates load shifting during transit. The placement of the cable prevents fork truck tines from puncturing the film when the load is picked up. Compatible with all pallet types, Pallet Grip also handles inboard conditions without breaking the film.
Free Download!
Warehouse and Logistics Case Study
A Warehouse and Logistics Provider in Canada contacted a Lantech Distributor for guidance on how to improve their stretch wrapping efficiency.  In this case study, you'll learn how they were able to reduce shipping damage, labor costs and waste, and increase their productivity at the same time.   
Floor Loaded Conveyor and Pallet Truck Ramp System
Do you think your volume is too high for automation?
For use with any overhead automatic wrapper, Lantech's Floor Loaded Conveyor and Pallet Truck Ramp System will keep your order-picked or unstable loads moving with speed and efficiency.
This system is designed especially for single or dual pallet trucks and includes guide rails that help center the pallet on the conveyor. No need for pop-ups, lifts or pits!
Don't Forget About the Case!
Did you know that an unsquared case can cause an already unstable load to be at greater risk of falling apart during transport?
Lantech Case Erectors and Sealers are designed with our Total Control System, which gives you 100% precise control of the case during the forming and sealing products. This system delivers perfectly square cases every time and eliminates costly jams.